COME AND PLAY
Combine unlimited family fun, daytime animation, spectacular night shows, thrilling action games, sports, events, happenings and much-much more. Come on, Join us and Live the Experience…
Water Park
Great rides – great fun!
Ride down the 8 all new crazy slides and enjoy unforgettable moments of fun and action. Play in the kiddies' playground pool with the youngsters of your family. Feel the relaxing sensation of luxury holidays whilst the thrill-seekers are enjoying various adventure pools, slides, happenings and events. Live the experience of family holidays away from the sea-and-sun routine with the highest safety standards. Fancy a ride?
Timetable: Every day from 10.00 till 18.00!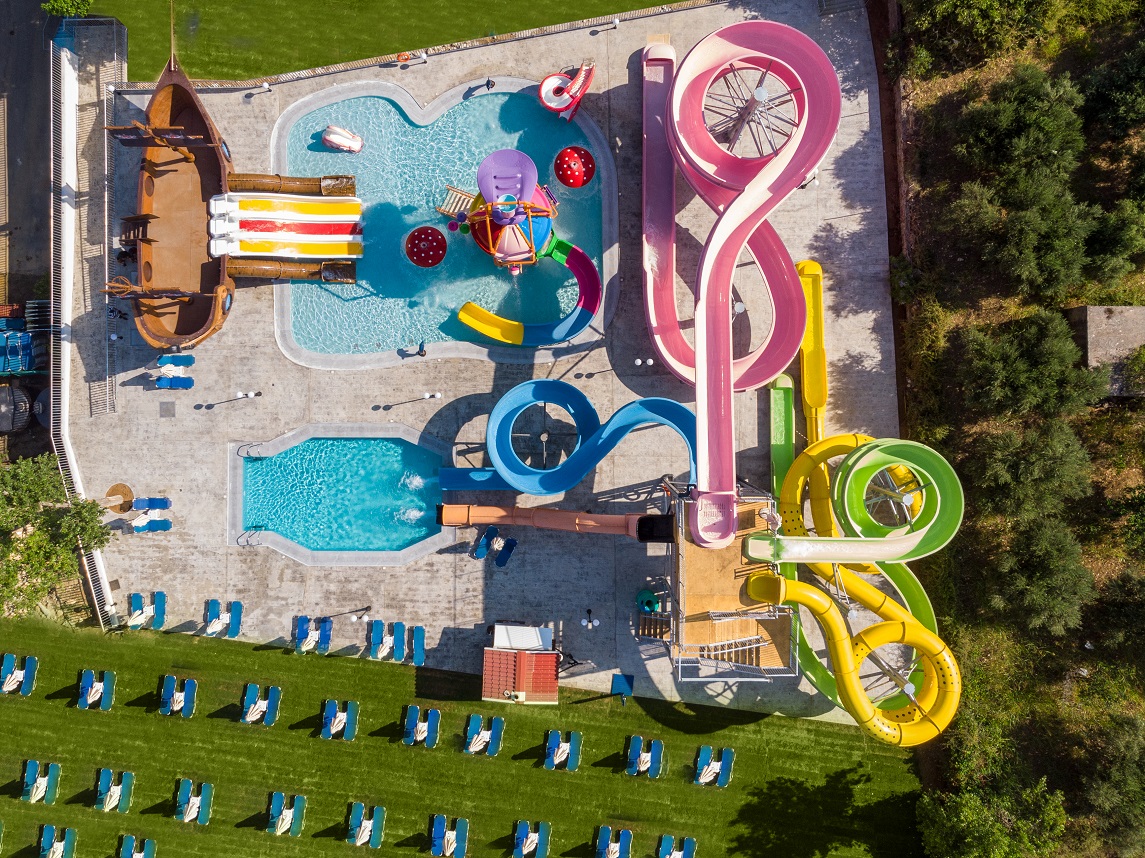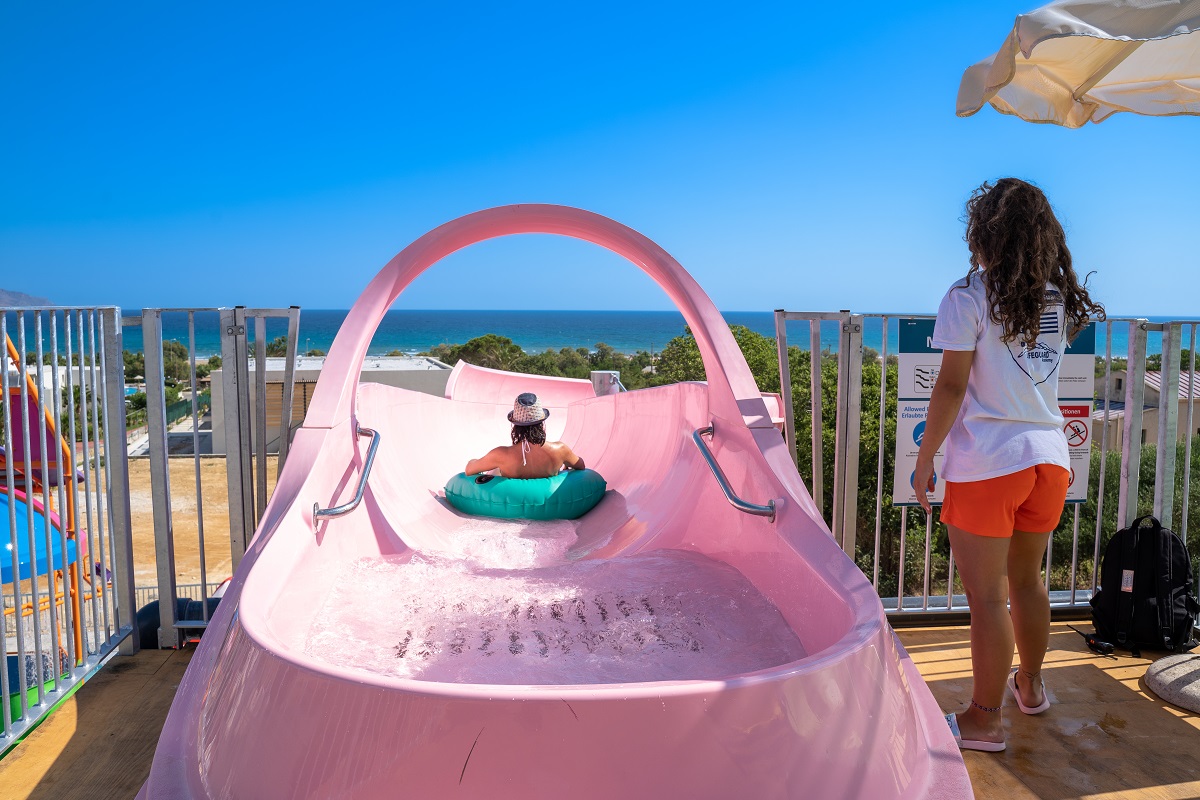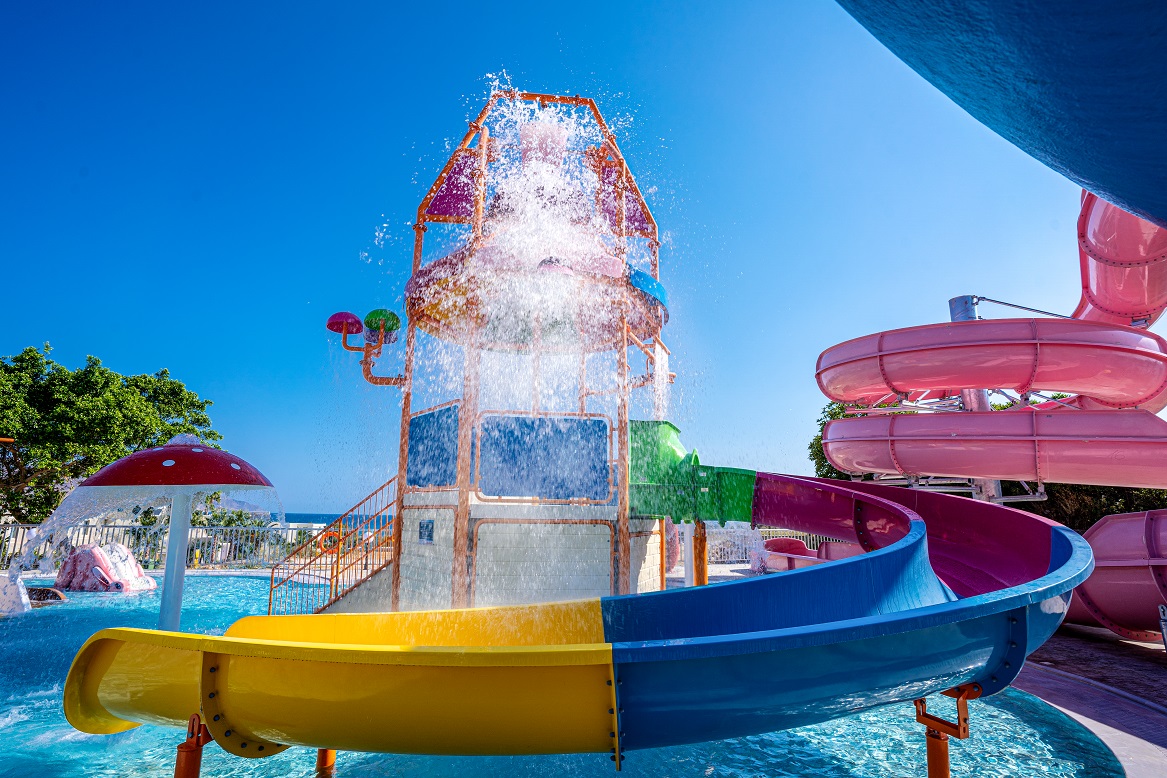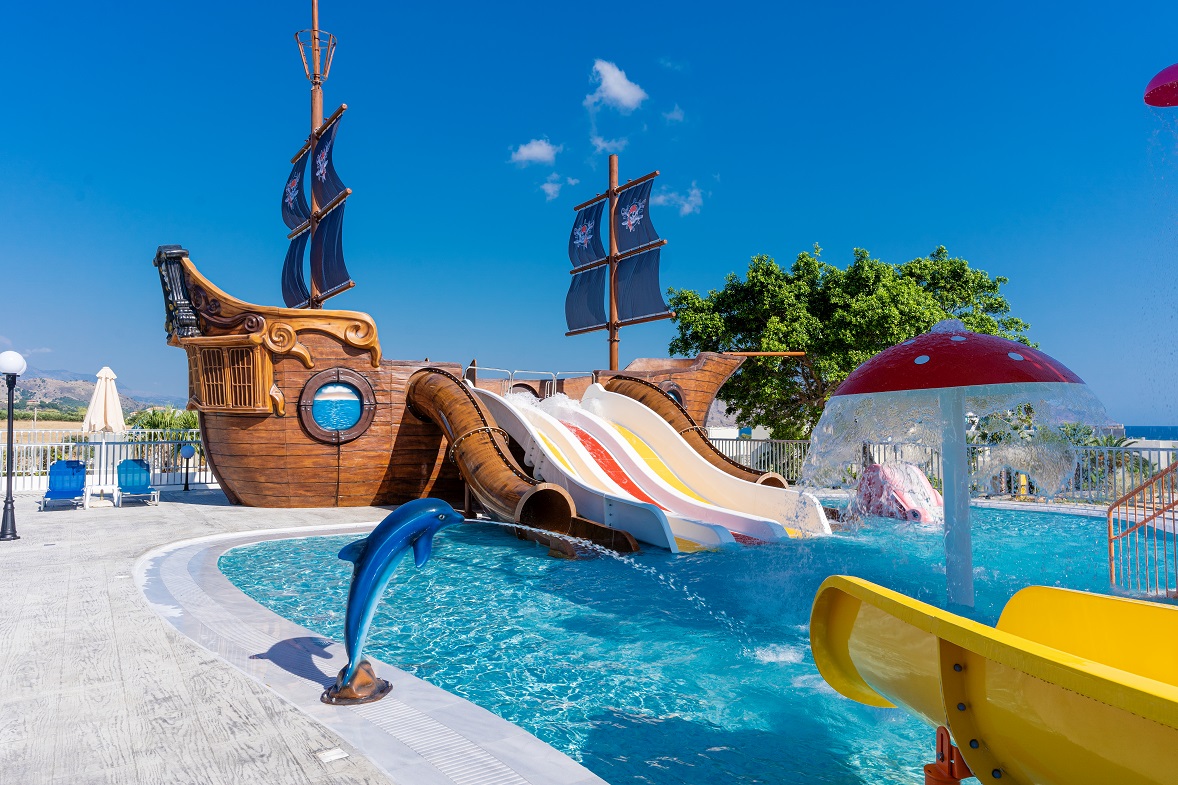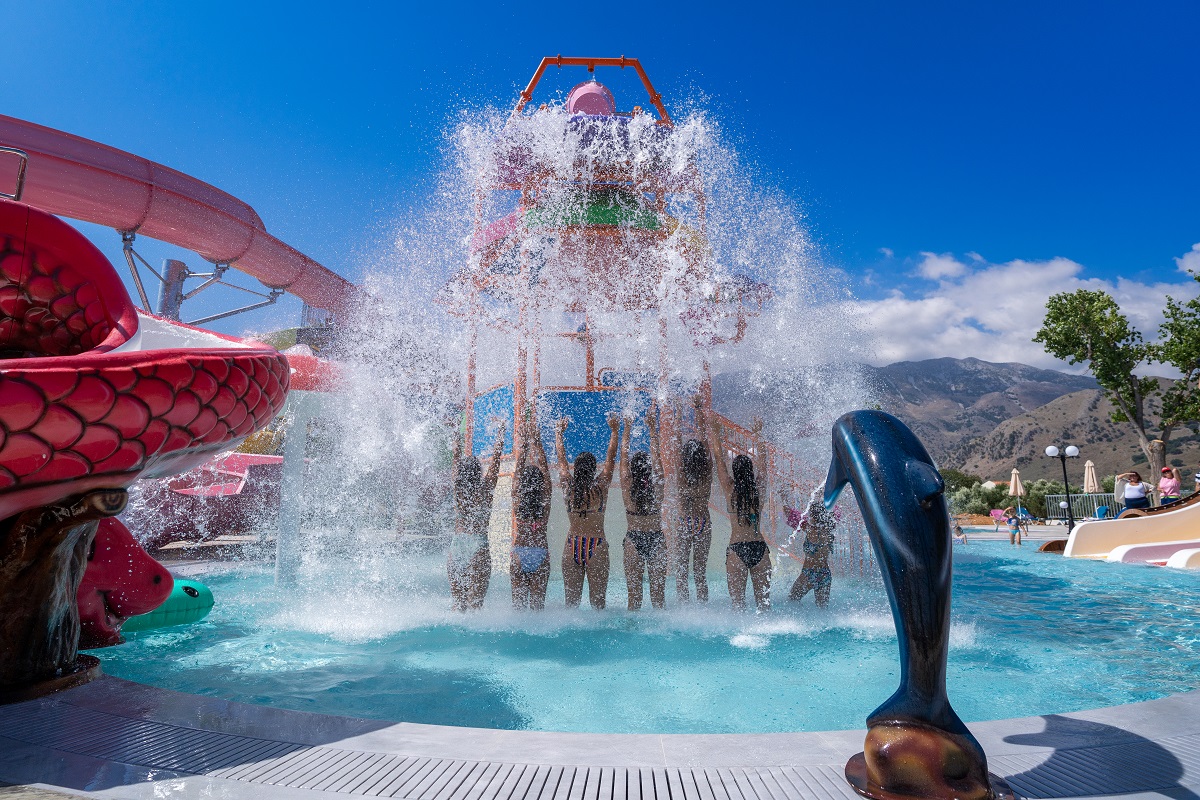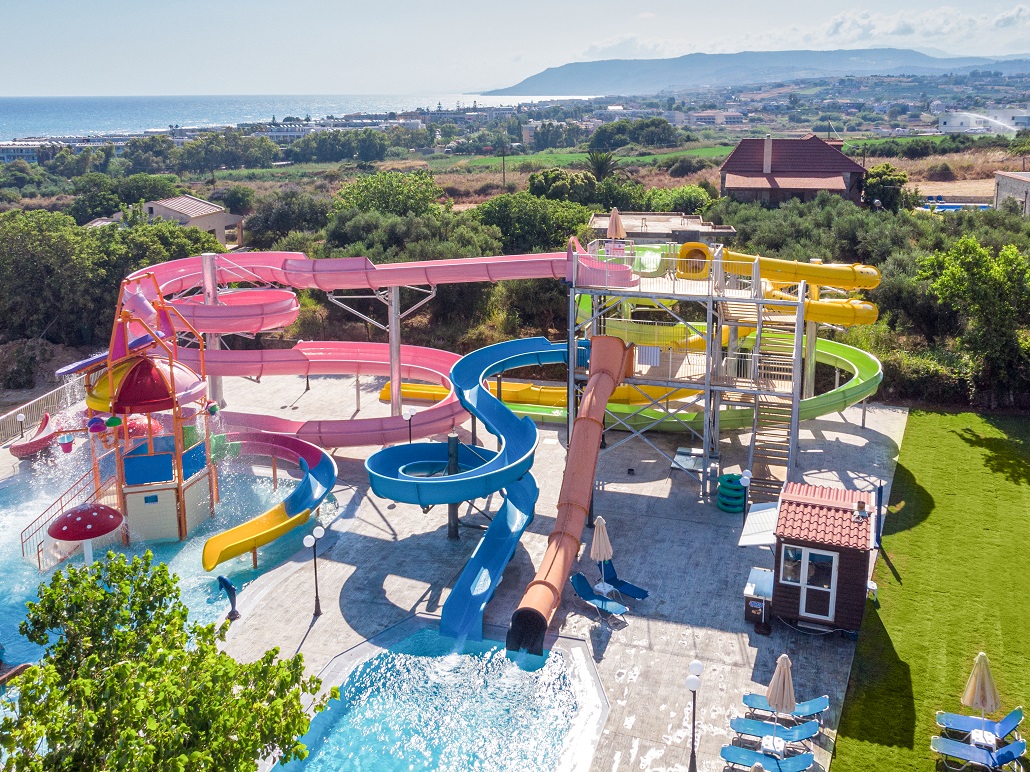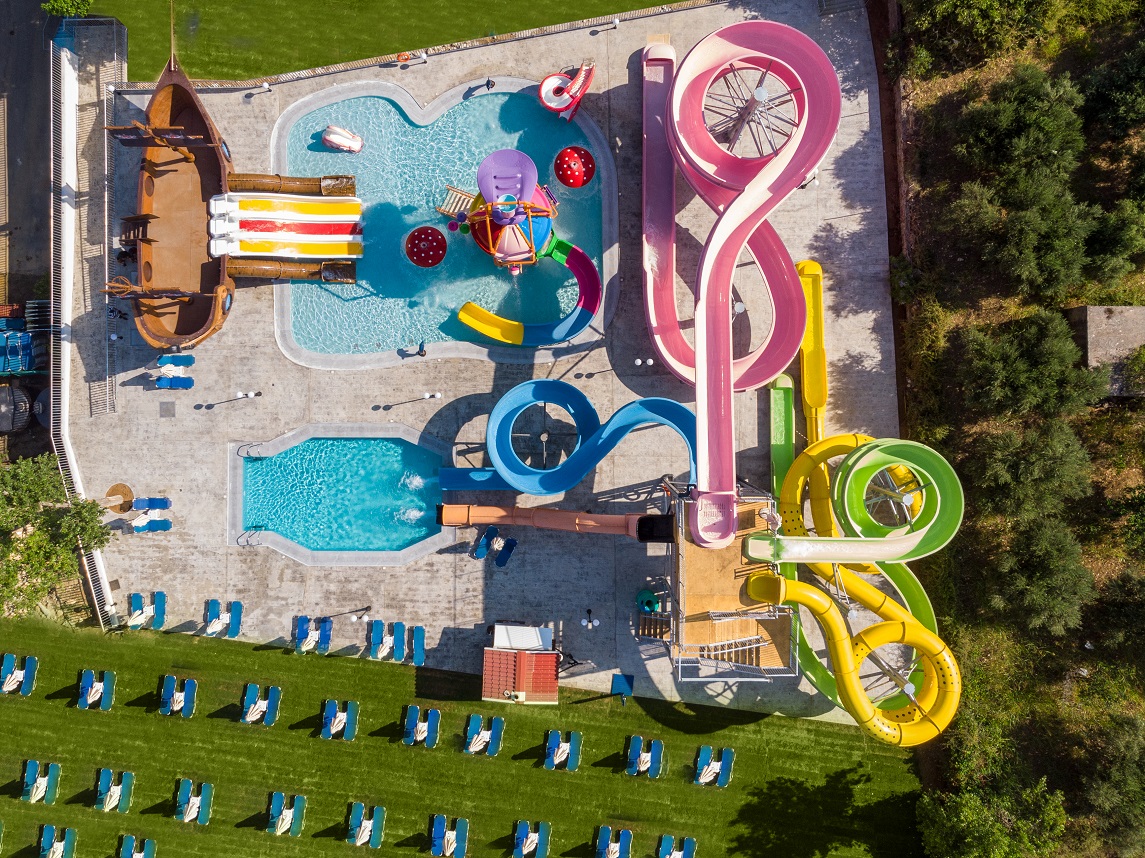 Kids Club
Mini Club
It's time for fun! An open-air playground, a kid's circuit as well as a joyful Mini Club area offer our young guests days full of games, creative activities and educational actions. Our specialized multilingual staff will guide and take care of the young visitors during their holidays into a world of fun, joy and learning which will provide the parents with space, time of relax and peace of mind. All this of course with the highest safety standards!!! The kids will play, learn, have fun and socialize with other kids from different places and cultures around the world!
Activities
Book reading, story-telling, drawing/colouring, face painting, table games, action games, music and dance, treasure hunt, pirate day, carnival party, theater, sand castle building at the beach, fly the kite, pool aqua party, birthday parties, mini disco, sports, cooking lessons (cookies and pizza) and many more…!
Every day  – All Day (Monday Day off)
Ages: 3-11 (full program) , 0-3 years old (parental presence is advised).
Babysitting is subject of availability, at an extra cost and upon request.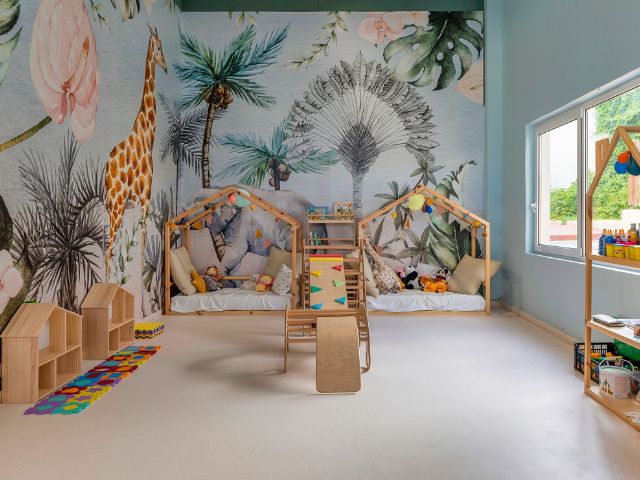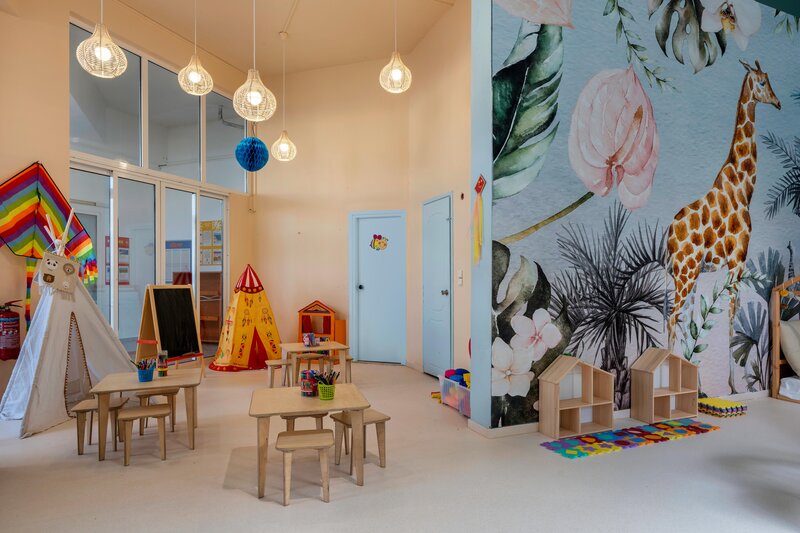 Teens Social Club
Teens*
A Teen Club without the boundaries of space and age! Our teen guests have now their own place and space in their holidays. A place that fits into between the kid and the adult world and a space that combines indoor and outdoor recreation. A concept that will provide the space to our teen guests to open up themselves, to feel part of their world and create lifetime memories. All this throughout the day and under the coordination and the discrete supervision of our Animation Team! Find your place at Georgioupolis Resort&Spa Teens' Social Club! Be part of it! C U There!
*Only during high season
Activities
Sports, dance, fitness, challenging activities, cooking lessons, non-alcoholic bar sessions, video games and of course a social club to meet and interact with persons their age from all over the world.
Every day  – All Day (Monday Day off)
Ages: 12-17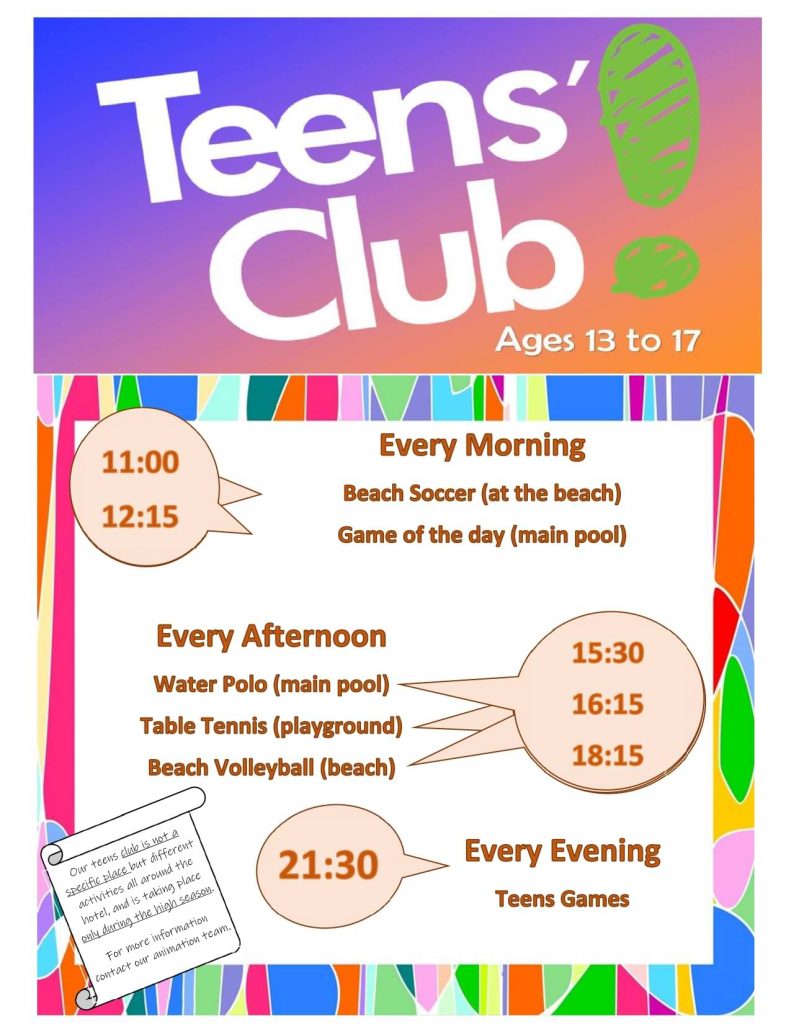 Our lovely and highly qualified Animation Team invites you to a multidimensional and interactive recreational experience. Discover our full-time all-day-long animation's program for all ages, tastes and styles. Top quality Night Shows with excellent performances from professional and specialised crews that will delight and exceed even the most demanding expectations. Day time entertainment with diverse and extensive variety of challenging and interactive activities, action games, events, sports and fitness, happenings, prizes and many-many more. Come and participate around the pool, at the beach, at the bar, at the theater. All day-All around-All Right!
Every day  – All Day (Monday Day off)
Ages: no age limit! (Everybody is welcome)
*Timetables and activities are subject to change upon assistance, meteorological conditions, availability!

Beach*
Our softly golden beach provides the right comforting warmth. To rest on the beach feels like a cosy hug, one only matched by the sunshine filled sky and the only marker of time at our beach is the sun above. The sea, perfectly calm, is like a peaceful lake. The waves seem to be on holidays too, whilst the soft murmurs of the water were scarcely audible. A line of darker blue marked the curve of the horizon. Why just read it? Come and feel the finest greek summer sensation in Georgioupolis Resort&Spa within a majestic scenery of natural beauty!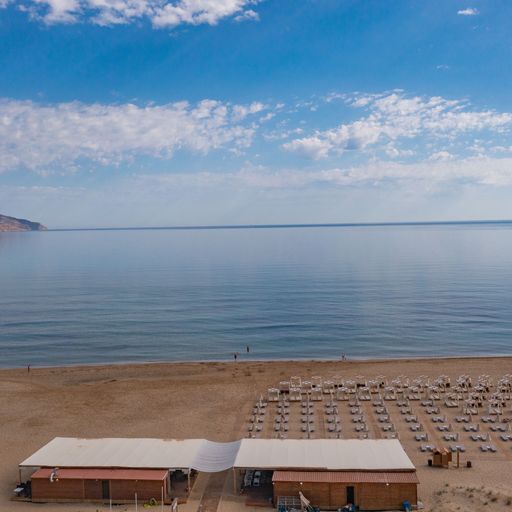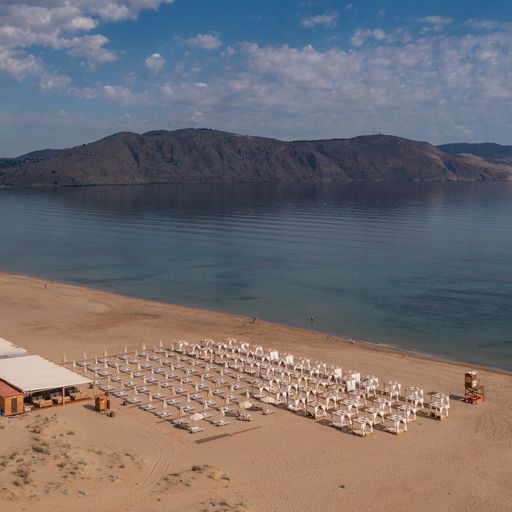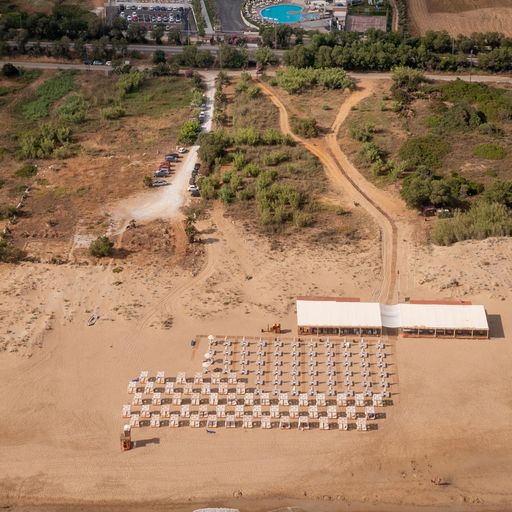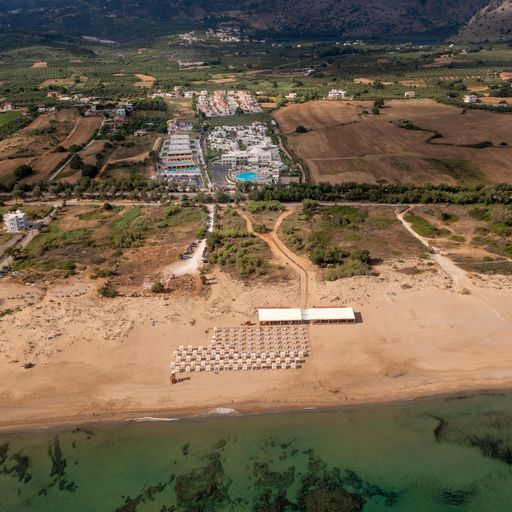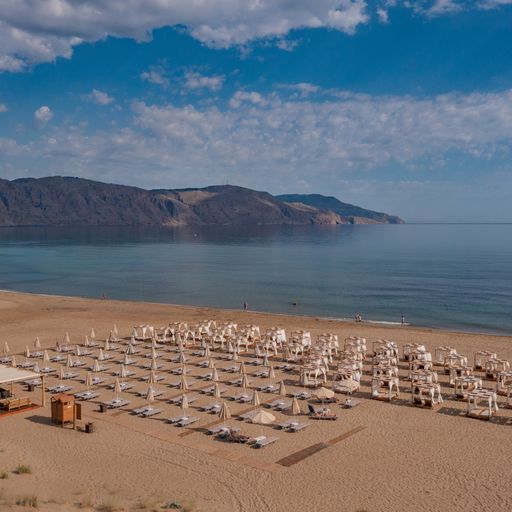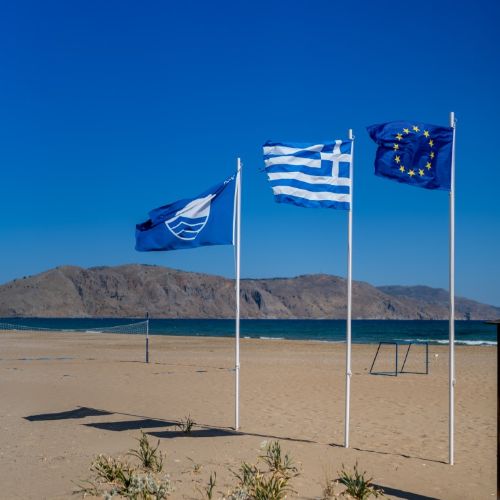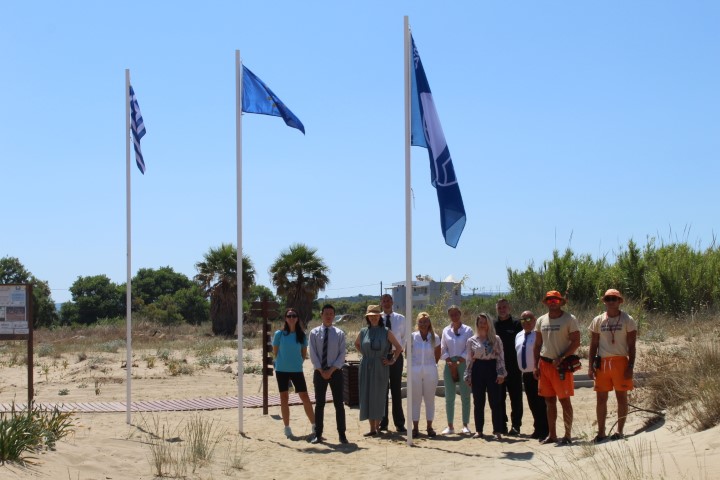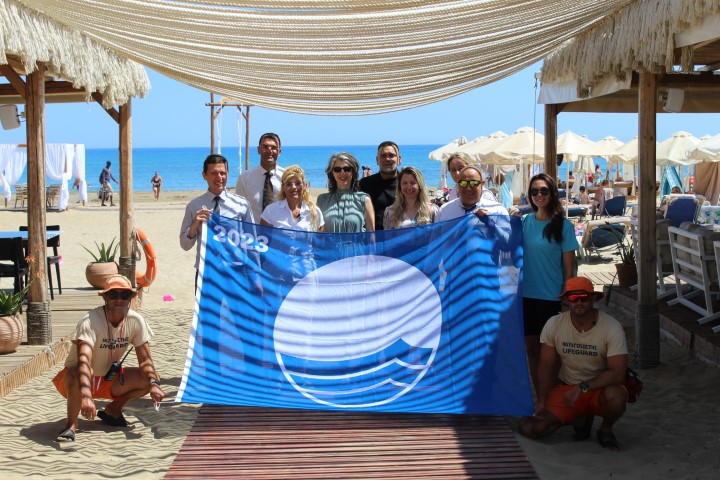 * Our Beach is awarded with the EU Blue Flag certification by the Foundation for Environmental Education (FEE) after the evaluation of criteria of the highest standards for water and sand quality, safety, environmental education and information, the provision of services and general environmental management. Thank you for supporting us. Enjoy our Beach!